The British Open is widely regarded as one of the standout events on the professional golf calendar and a fans' favorite. The sport's most talented and famous players arrive in the UK annually to contest a title first won in 1860. It's one of the most historical events in sports, and it's back for an eagerly-anticipated renewal this summer. But what can we expect?
If you're a lover of golf or simply an interested spectator eager to discover what the fuss is about, you can watch every round live on television. The UK Open is broadcast to a global audience of millions, with viewers spread across Great Britain, the United States, Canada, and further afield. Catch every swing, bunker shot, and hole-in-one at home or on the move using your smartphone's live streaming capabilities.
The British Open 2023 opens on 20th July and finishes on 23rd July. The Royal Liverpool Golf Club in Hoylake, England, provides the setting, and you can enjoy British Open betting from the venue or remotely. Study the form, find the player to back at the best odds, and confirm. It's as easy as that, and any winnings due will be returned to your debit card, e-wallet, or crypto.
Visiting Liverpool
Excitement levels will rise if you are among the lucky few to have beaten the crowds and bought a ticket to this year's British Open in Liverpool. Please make sure you purchase tickets from an official source and avoid attending the venue, hoping to purchase one there. It's a sold-out event, and you're more likely to be met by an illegal ticket tout than a ticket office.
The city of Liverpool and the golf course chosen to host the British Open this year are easily accessible by rail, road, and air. You'll see golf fans and tourists jet in from across the globe, eager to enjoy four days of top-quality professional golf. Choose a seat in the stands near a critical hole or follow your favorite player on his round.
Hotels and accommodation are snapped up quickly around Liverpool, meaning you may have to look outside the city for an affordable room. Thankfully, travel to and from the venue is quick and straightforward, with regular buses and trains available.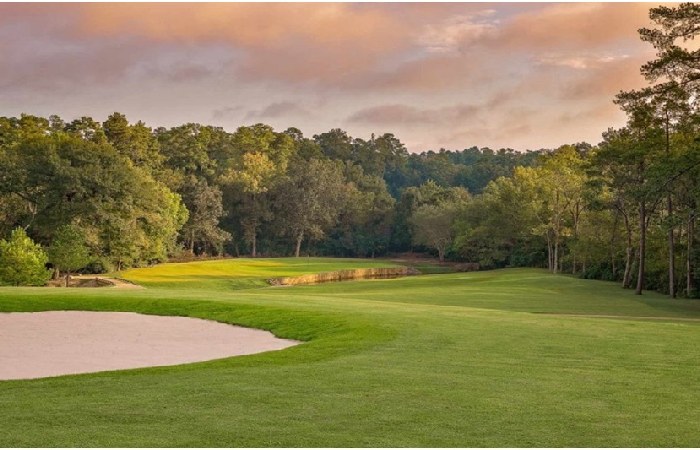 What to wear
Now we arrive at the focus of our article and the most essential aspect of the weekend. What does one wear to the UK Open? It's a tough call as you want to be fashionable and glamorous for such an important event shown live on TV, but you must also dress for the weather.
The rain isn't as bad in England as in Scotland, which is the home of golf. But it's common to see a mid-afternoon summer downpour in the UK. Have a coat handy, even if you think you won't need it, as the British weather can turn in the blink of an eye. But don't let that ruin your day or spoil your style, as we have a few great ideas on what to wear.
Reading comments from those who have visited the UK Open, it's obvious most in attendance place warmth, comfort, and dryness over style, fashion, and making an impact. Layers are the key to enjoying your day at the golf, topped with a light rain jacket you can keep in a bag and throw on when needed. It's perfectly acceptable to wear golf shoes due to conditions underfoot, and you'll notice some weird and beautiful umbrellas.
The humble brolly could be the best way forward if you want to make a fashion statement while remaining dry in Liverpool. Remember, it's summer, so temperatures will rise throughout the day, so even if it does rain, you're unlikely to require too many layers of clothing. Please keep it simple and functional.
The Main Players
Now that you're in England, based at a hotel in Liverpool with your layers, light jacket, and killer umbrella. It's time to get this show on the road. But who are the leading players at the UK Open 2023, and which name is expected to lift the trophy?Keep your eyes peeled for Northern Ireland's Rory McIlroy, Jon Rahm and Scottie Scheffler.