The wixie haircut is a shining example of boundless creativity and forward-thinking innovation in the hairstyling industry. This captivating, versatile hairstyle has taken salons by storm and adds a fresh twist to the classic pixie, appealing to individuals seeking a fresh and stylish transformation. Whether you're a loyal salon-goer or an adventurous soul ready for a change, understanding the intricacies of the wixie haircut is essential when deciding whether this style is right for you.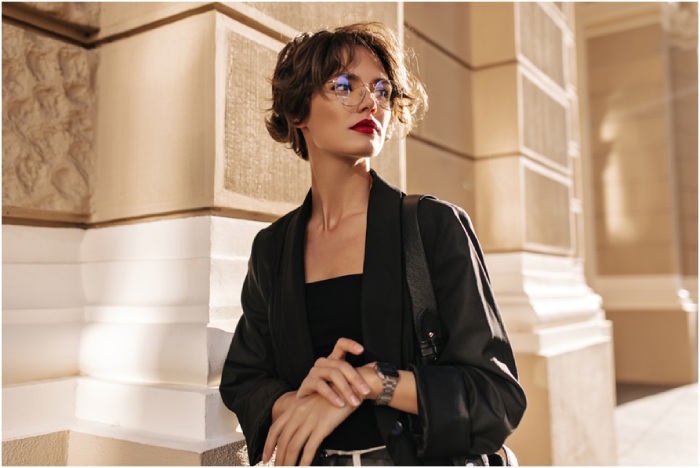 In this article, you'll learn more about this look's origins and defining characteristics. We will also share some expert styling tips and discover how you can use salon hair styling products to achieve an awesome look every day. Let's jump in!
Origins of the Wixie Haircut
Before we dive into the nuanced details, let's rewind the clock and explore the fascinating origins of the wixie haircut. This unique hairstyle made its debut several years ago as a spin-off of the traditional pixie cut and has evolved into a chic, contemporary look for people of all ages. The wixie adds a playful touch to your look and is relatively easy to maintain.
The Distinctive Characteristics of the Wixie Haircut
Much of the wixie's appeal lies in its unique characteristics. If you're considering this style for yourself, here are a few of its most distinct features:
Length: The wixie features a shorter back and sides with longer layers on top. This clever length variation makes this haircut more versatile than many others. Because of this, it is an excellent choice for people with a wide range of hair textures and face shapes.
Texture: Texture is an essential element of the wixie haircut. Striking the perfect balance of texture is vital for creating a captivating, dynamic look. When it comes to daily styling, salon styling products like texture hair products are extremely important, as we'll discuss later.
Asymmetry: Typically, one side is cut shorter than the other for a wixie. This asymmetry creates an eye-catching contrast that adds depth and dimension to the hairstyle.
Layers: Layering is the magic ingredient for this look. Carefully placed layers infuse movement and volume, giving the haircut its signature look and ensuring flexibility in styling.
Styling Versatility: One of the standout features of the wixie is its remarkable versatility. Whether you're going for a sleek and sophisticated appearance for a formal occasion or a tousled and textured vibe for a casual outing, this haircut is versatile enough to help you achieve nearly any type of look.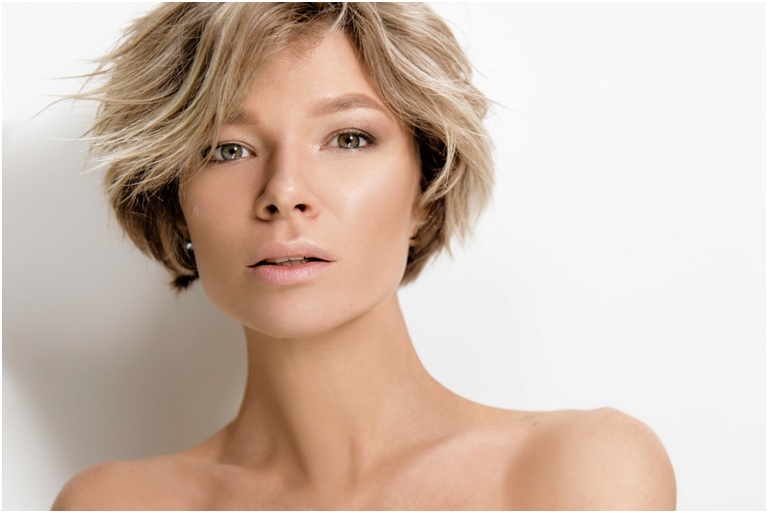 Styling a Wixie Cut
Speaking of versatility, let's take a look at how to style a wixie haircut. Don't worry — it's not difficult! Here are some tips:
Begin with a Clean Slate
Creating the best style starts with a clean canvas. Use a high-quality shampoo and conditioner tailored to your specific hair type. Gently towel dry your hair, leaving it a bit damp and ready for the transformation that awaits.
Shield with Heat Protection
Before heating up your styling tools, apply a reliable heat protectant to your hair. This crucial step protects your locks from high temperatures, ensuring they remain healthy and vibrant.
Lift and Shape with a Blow Dry
Equipped with a round brush and a trusty hair dryer, set out to add volume and shape to your wixie haircut. Concentrate on lifting the hair at the roots, infusing essential body and bounce. Use your blow dryer's lowest setting to ensure the best results.
Embrace Salon Hair Styling Products
Here's where the professional hair products shine. Opt for lightweight salon hair styling products like texturizing spray or hair wax to bring your vision to life. These products serve as the artistic tools that turn your hairstyle dreams into reality. They're also a perfect solution if your hair tends to be frizzy or fall flat after styling. When drugstore brands don't work for you, professional products will help you achieve a flawless style.
Amp Up the Texture
Texture hair products are your allies in enhancing your cut and giving it its signature look. When shopping, purchase professional texture hair products formulated for your hair type. Apply texturizing spray, paste or pomade to elevate the texture and definition of your hairstyle. A subtle touch is all it takes to achieve a tousled charm.
Style to Your Heart's Desire
Unleash your creativity with various styling techniques. Whether you prefer the sleek finish of a flat iron or a more casual messy look, the wixie invites experimentation and allows you to confidently express your style. Spend some time playing with different looks to figure out what you like best.
Lock in the Look
Lock your masterpiece in place with high-quality hairspray. Don't apply too much to avoid giving your hair a stiff, crispy look. A quick mist is all it takes to maintain your style throughout the day.
Maintaining Your Wixie Haircut
Regular maintenance is crucial for preserving your wixie. Schedule visits with your hairstylist every four to six weeks for trims and touch-ups to ensure the shape remains impeccable.
Your choice of hair products makes a huge difference when it comes to looking your best. Here are some highly recommended salon hairstyling and texturing products that work wonders for nearly all hair types:
Texturizing Spray: A feather-light texturizing spray is your ticket to adding volume and definition to your wixie, creating a fun, funky texture.
Hair Wax: Opt for a versatile hair wax with a flexible hold. This allows you to precisely shape and sculpt your hair — a crucial aspect in maintaining the wixie's signature look.
Hairspray: Select a light- or medium-hold hairspray to secure your style without compromising your hair's natural movement and vitality.
Heat Protectant: Never forget to apply a heat protectant before styling with hot tools to shield your locks from the dangers of heat styling, ensuring its longevity and luster.
Wrapping Up
The wixie haircut is a modern classic that continues to enthrall trendsetters worldwide. With its captivating blend of asymmetry, texture and versatility, it's no wonder that this hairstyle remains a favorite among those seeking a chic, contemporary look. Take the plunge and ask your stylist for a wixie cut to unlock a world of hairstyling possibilities!