Finding the perfect gift for your significant other can be a daunting task. Whether you want to surprise him with something out of the ordinary or stick to tried-and-true options, our anniversary gift guide has you covered! We've compiled a list of top picks to help make your shopping experience enjoyable and stress-free. From timeless classics to unique experiences, we've got ideas for every type of guy.
1. Classic Timepiece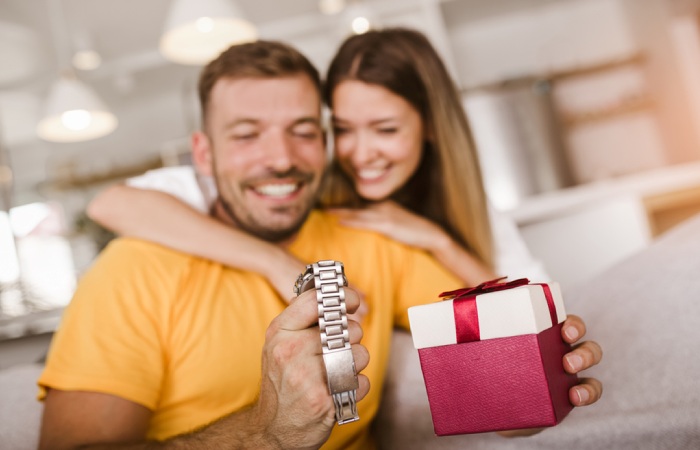 For a gift that will stand the test of time, consider wowing your special man with a quality Rolex wristwatch. From the Rolex Deepsea Dweller to the classic Datejust, there is a timeless watch that will perfectly capture your love story. Whether he wears it every day or saves it for special occasions, this gift is sure to bring a smile to his face.
2. Fresh New Scent
Nothing says I love you quite like a signature scent. Consider treating him to a luxurious cologne or aftershave that will leave him smelling amazing. Whether he prefers a woody, musky scent or something light and inviting, your man will appreciate this memorable anniversary gift.
3. Personal Custom Gifts
Show him you've gone the extra mile with a personalized gift that features his initials or your shared memories, like an engraved men's Rolex watch. If he likes to be outdoors, consider gifting him an engraved pocketknife, or give him something fun and unique like custom beer mugs or shot glasses. You could even create a custom photo album showcasing your best moments together. Whatever the item, he'll cherish your thoughtful gesture for years to come.
4. Well-Crafted Pair of Jeans
Every man needs a good pair of jeans, and an anniversary is the perfect opportunity to upgrade his wardrobe. Look for quality denim in a classic cut that he can wear with both casual and dressy looks. He'll love the way his new jeans fit, and you'll appreciate how stylish he looks!
5. Cooking Class
Surprise him with a cooking class that allows him to explore his culinary interests without the risk of burning dinner. Whether he's a budding chef or just enjoys trying new recipes, this gift will create memories and skills that last far beyond the anniversary. Plus, you get to enjoy the fruits of his labor afterward.
6. Luxury Spa Experience
Help him relax and unwind with a spa experience that he'll never forget. Pick out packages offering treatments such as massages, facials, manicures, and pedicures for the ultimate luxury experience. He'll appreciate the pampering, and you can always join in on the fun.
7. Concert Tickets
Give his favorite musician or band the honor of being part of your anniversary celebration with a pair of concert tickets. Whether he enjoys small local venues or large arenas, finding the perfect show will be an easy and unforgettable way to mark the occasion.
8. Plush Bathrobe
Make your man feel like royalty with a plush bathrobe that he can relax in after a long day. Look for robes crafted from soft fabrics like cotton and microfiber, and choose one with pockets and an adjustable waistband for added comfort. He'll love having a cozy robe to lounge in on chilly evenings.
9. Leather Wallet
Sometimes, the best gifts are the most practical ones. Help him keep his essentials organized with a timeless leather wallet that will serve him well beyond your anniversary. Consider choosing one with RFID protection for extra security, and look for features such as pockets, card slots, and a money clip to make his life easier.
10. Complete Skincare Regimen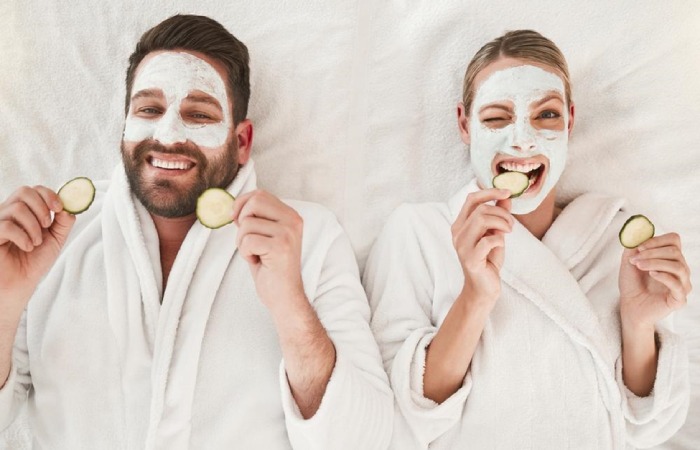 Not all men are into skincare, but you can show yours the value of a good routine with a complete set of quality products. Choose cleansers, serums, and moisturizers that will nourish his skin and give him a healthy-looking complexion. For an added personal touch, create a custom instruction sheet, so he knows exactly how to use each product. At the very least, sunscreen is always a good idea.
11. Fresh New Pillow
Treat him to a good night's sleep with a luxurious pillow that offers the perfect combination of comfort and support. Look for memory foam pillows in different sizes to fit his needs, and consider adding a pair of cooling sheets or bamboo pillowcases for an extra special touch. He'll enjoy the sound slumber this gift provides.
12. A Weekend Getaway
Who wouldn't love a romantic weekend away? Surprise your guy with a trip to an exciting destination of his choice, or plan a relaxing stay at your favorite bed and breakfast. Give him the chance to recharge and reconnect with you in a peaceful environment—it's an anniversary gift he won't soon forget.
13. Sleek Sneaks
Take his style to the next level with a new pair of sneakers. Look for simple silhouettes in classic colors that will go with just about any outfit, and choose materials that are durable yet lightweight. Whether you go for a casual or dressy look, the right pair of shoes will up his footwear game while keeping him comfortable all day long.
14. Home Brewing Kit
Bring out his inner brewmaster with a home brewing kit that will allow him to explore the world of craft beer. Whether he's making an India Pale Ale or a Belgian White, this gift is sure to provide hours of enjoyable experimentation and plenty of delicious results!
15. High-Tech Headphones
Treat him to a high-tech listening experience with a pair of quality headphones. Look for options that offer noise-canceling capabilities and Bluetooth technology plus comfortable earpads to keep his ears comfortable during marathon listening sessions. He'll love being able to listen to his favorite music, podcasts, and audiobooks with crystal-clear sound.
Show Your Love With the Perfect Anniversary Gift
Your anniversary is a special occasion that deserves something unique and thoughtful. Whether you go for a men's Two–Tone Rolex or an experience-based gift, your man will know how much you care when you shower him with any of these presents. Whatever you choose, your celebration is sure to be one he won't forget. Happy shopping!